2022
New Year Message from Thomas Dunstan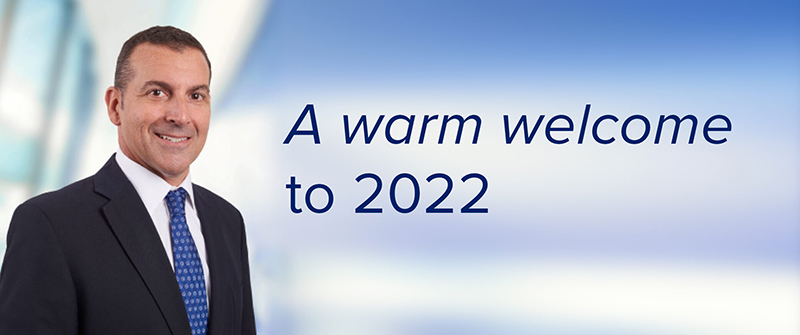 As we embark on a new year, I want to personally thank each and every one of our clients and business partners for your support as we adjusted and adapted to new ways of business over the last 10 months.
As we welcome the start of 2022, I want to personally thank you for your continued support through the last year. 
 
2021 marked BCAA's 90th year of operations, established in 1931 as the Department of Civil Aviation. This major milestone makes the Bermuda Aircraft Registry the oldest offshore registry in the world and the wealth of experience we have gained over that time is one of the key reasons why our clients put their trust in us. 
 
While we were still navigating logistical challenges in 2021 due to the pandemic, we are delighted to have welcomed new aircraft to our registry and to have consistently provided efficient, timely services to all our clients. Throughout every challenge and change, our focus has been on maintaining high standards of oversight and providing a positive customer experience. 
 
Although the majority of us were not able to travel for business last year, some of our team managed to attend physical events in Russia and in London to support the industry. Other events that we sponsored and attended remained virtual but we are grateful that we were able to participate in and share industry insights at these events despite the challenges in travelling.
 
Finally, I want to touch on the team at BCAA. We made a big addition last year by assembling a business development team to further service our global client base. The team hit the ground running and will be a key part of the registration process for all new customers moving forward. I want to thank the whole team for their dedication to delivering a high quality of work throughout the year. 
 
We look forward to 2022 and hope to be able to see more of you in person this year.
Thomas Dunstan
Director General