Benefits of offshore aircraft registration
There are many reasons to consider an offshore aircraft registry over those where the aircraft is based or has primary residence. There are benefits that can prove to be advantageous, yet, it is a decision to be considered. Given all the variables involved, it is certainly worthwhile to undertake the research in order to select the registry that is most sensible for each individual.
Hands down, the number one consideration must always be safety. While it's important to consider the political stability of the location, it's also necessary to evaluate the regulatory safety and reputation of the Civil Aviation Authority in the jurisdiction. While some of the larger registries are considered high profile and may have associated security risks, some of the smaller offshore registries will be more discreet and in locations that are not subject to much political volatility. Choosing an offshore registry with a top quality international reputation and uncompromising compliance to all regulatory standards should be at the top of the list of considerations.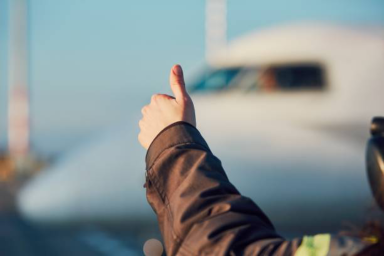 Several of the offshore registries, including the Bermuda Aircraft Registry have low-profile registration marks, which can be valuable when flying an aircraft in areas that may be experiencing political instability or other security/safety risks. Security considerations are becoming more and more important, and it is often desirable to opt for an offshore registry that does not require the aircraft to be based in or primarily used in that location.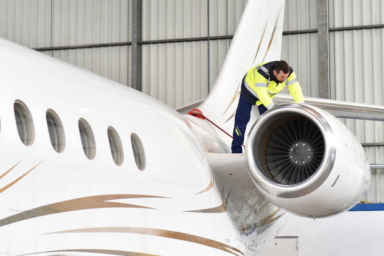 Service is probably the next factor under review when selecting an offshore location. The overall customer service provided, personalized service/solutions and ease in addressing issues and requests can often be much more favorable offshore where there is greater desire to please and gain additional customers through positive referrals. With offshore registries being voluntary, the size of the registry speaks volumes to their level of service and reputation – as customers choose to register with them instead of being forced to as they are in some States. Ask the pertinent questions directly to the local authorities, as their responsiveness and willingness to address your questions and concerns will likely demonstrate the expertise of the team and the level of service that is provided.
Financial considerations and tax benefits are yet another strong reason to consider offshore aircraft registry.
Several offshore locations offer highly competitive fee structures, as well as many tax incentives. For example, in Bermuda there is no income or profits tax, capital gains tax, withholding tax, estate or inheritance tax.
Since these are matters that are highly personalized, there is no clear-cut universal best option. A knowledgeable subject matter expert should be consulted to weigh-in on all the above factors to help make the best overall selection.