2016
BCAA Makes Its Official Debut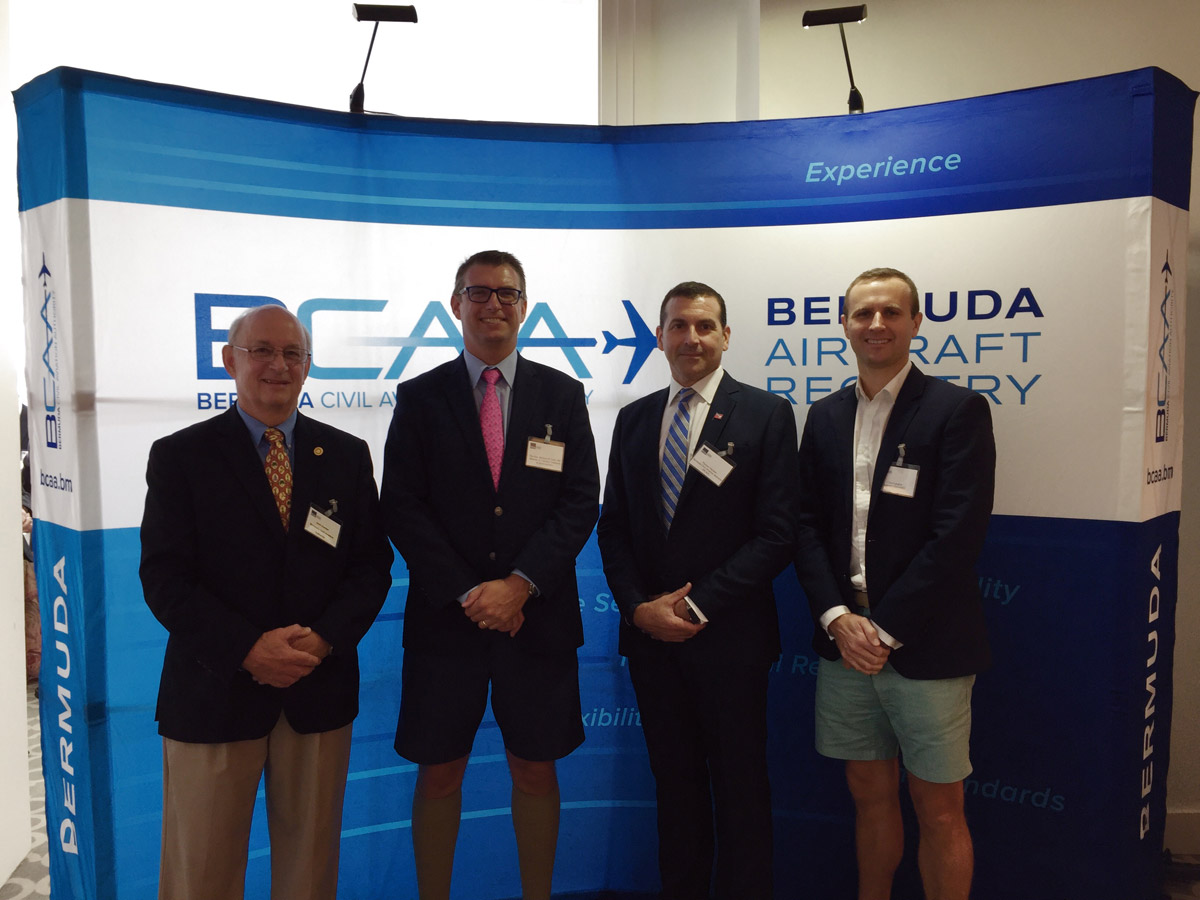 The Bermuda Civil Aviation Authority (BCAA) recently made its official debut at the 6th Annual Offshore Aircraft Registration Summit held in Hamilton, Bermuda. This is the first event since the October 1 transition of the Department of Civil Aviation to the semi-autonomous BCAA. 
The BCAA will be better positioned to bring about a bigger, better and more competitive Bermuda registry by operating in a more business-like manner, overseen by a Board of Directors. Bermuda's Aircraft Registry is extensive and ranks 10th in size when compared to the 191 signatory States to the Convention on International Civil Aviation. Read more
Photo: Transport Minister Senator Michael Fahy (second from left) with BCAA Board Chairman Jack Durner, BCAA Director General Thomas Dunstan and Board member Clive Langley, of Appleby.